2016 University Student Research Competition Award Ceremony
Written by Yao Feng
Edited by Catherine Candano, Wenman Liu, Haonan Chen
Photo credit to Ying Wei, Xindong Zhu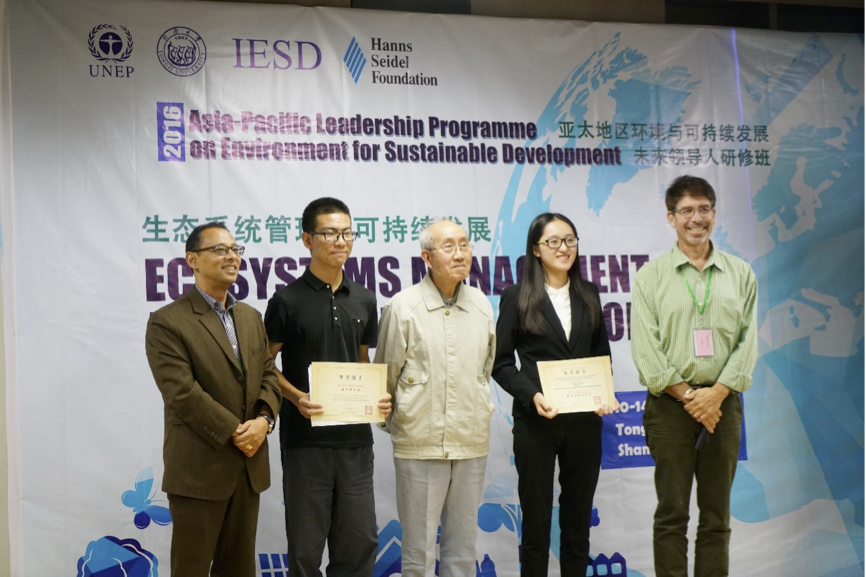 On October 11 2016, the Fourth Award Ceremony for the Green Seeds' University Student Research Competition was held during the 13th Tongji-UNEP Asia-Pacific Leadership Program (APLP) in Tongji University, Shanghai, China. The purpose of the Green Seeds Univeristy Student research competition was to award the Best Presentation among the top 3 nominated projects of the year, with the selection process led by the APLP participants. APLP is co-organized by United Nations Environment Programme (UNEP) and Tongji University's Institute on Environmental for Sustainable Development (IESD). This year, APLP embraced 25 participants from government, private sector and non-government organizations in Asia-Pacific.
The Award Ceremony was hosted by Mr. Robert Steele, Director of Sustainability Asia and Resource Person for APLP. Mr. Steele has been the annual host of this ceremony since 2012, and is a strong supporter of Green Seeds Project. Ms. Chenyu Qian, coordinator of Green Seeds' Student Research Project, kicked-off the ceremony by sharing the passionate story of Green Seeds Project with the participants. Team leaders of 3 nominated projects of 2016, presented their research findings. These 3 nominated project teams included: "Channels for Participating in Environmental Surveillance", "Investigation on Utilization of Water Resources in Dunhuang-Focuses on Agricultural and Tourism Water", and "Field Research on Qingshui River and Other Nearby Polluted Rivers.". APLP participants voted to award "Best Presentation" to the Dunhuang Water Investigation project.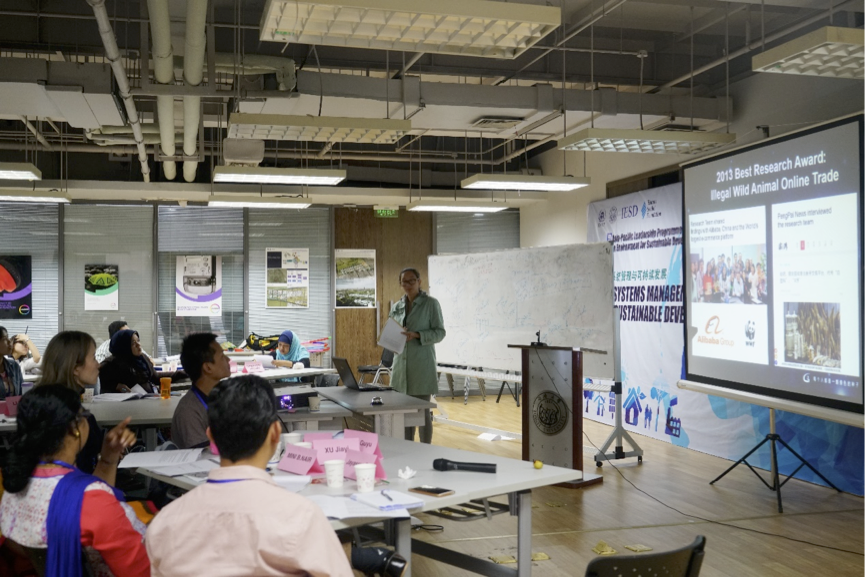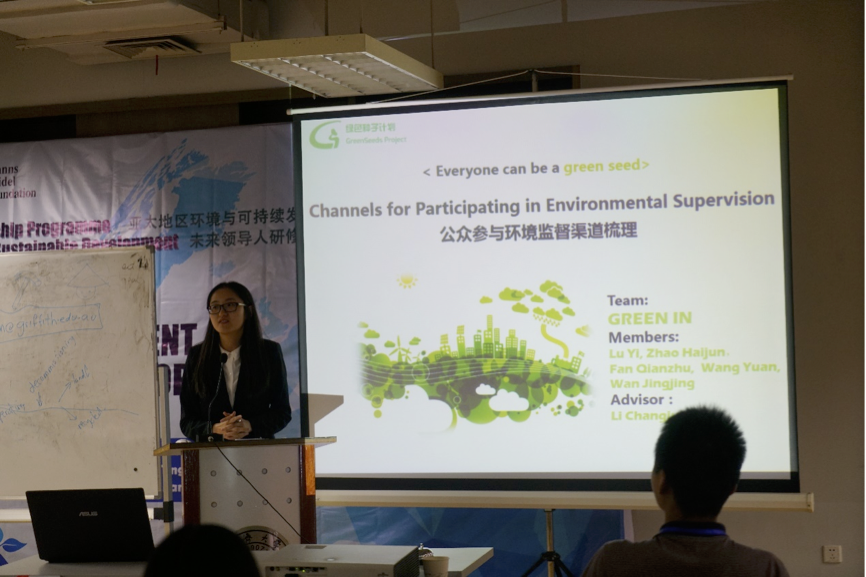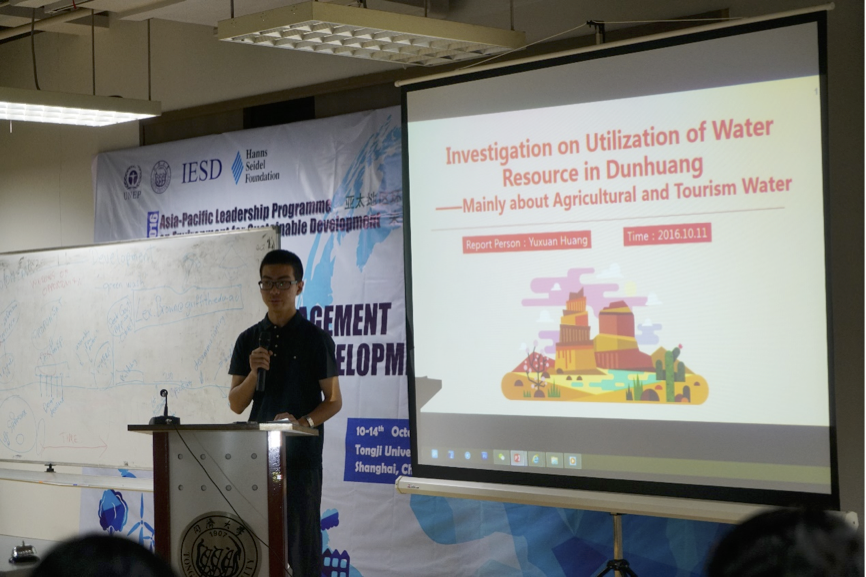 Mr. Mahesh Pradhan, Senior Programme Officer of UNEP's International Environmental Technology Center (IETC) addressed the importance of raising curiosity towards environmental issues among the youth. He provided recognition to the different teams and cited their hard work during the course of the research project development. In the final highlight of the ceremony he awarded the project team "Investigation on Utilization of Water Resources in Dunhuang-Focuses on Agricultural and Tourism Water" with the Best Presentation Award.
Prior to the Award Ceremony, each of the 3 projects were reviewed by environment experts and scholars. The expert panel reviewing the projects was led by Prof. Yongsen Lu from College of Environmental Science and Engineering, Tongji University. "Channels for Participating in Environmental Surveillance" was selected as the Best Research Project of 2016.
Prof. Yongsen Lu, as mentor and senior advisor to GSP, has been a staunch supporter of this competition, nurturing it from the very beginning. He led the research project review process in the last 4 years. Prof. Lu said that all 3 studies and their research findings had important implications to government administrators, academic researchers and general public; he suggested the teams to have the report published and shared with a larger audience.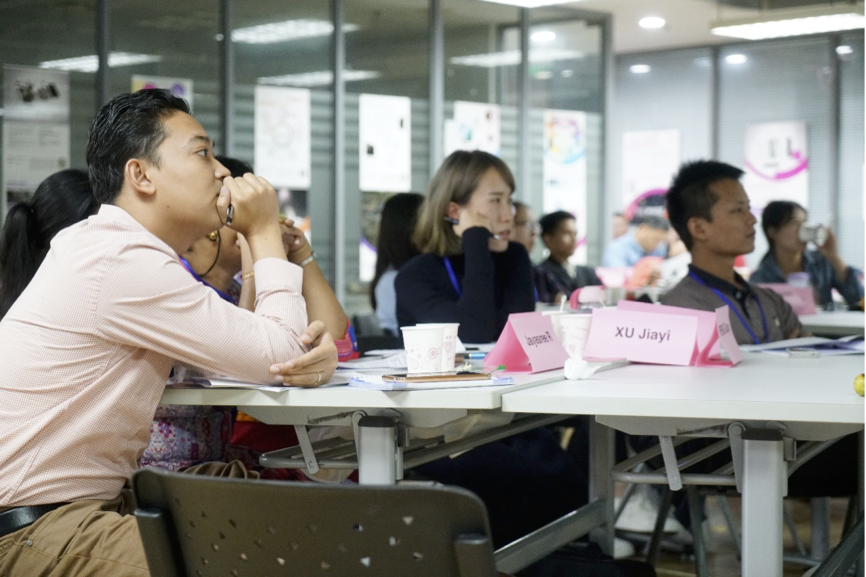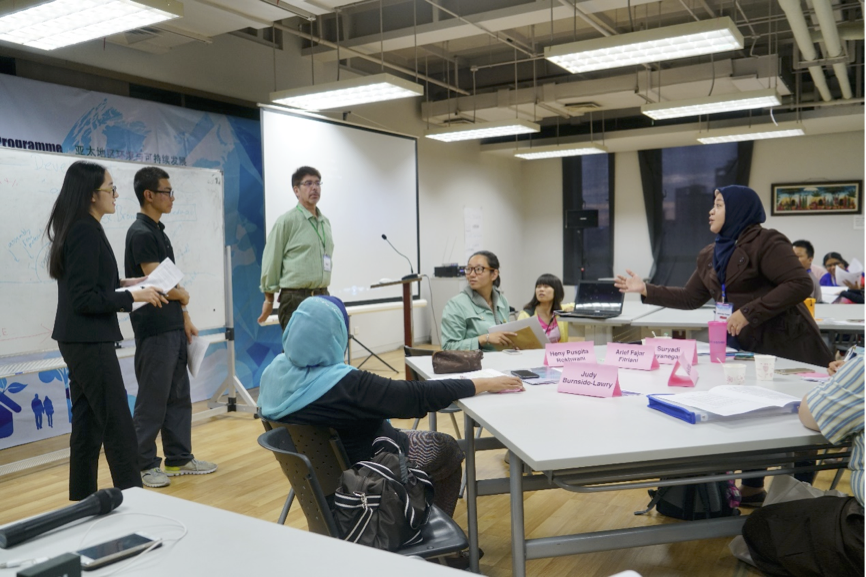 Introduction of Research Projects
Channels for Public Participation in Environmental Surveillance
Mentor: Changjun Li
Team: Yi Lu, Haijun Zhao, Jingjing Wan, Qianzhu Fan, Yuan Wang
As general public are more concerned about environmental pollution in China, the research team GREEN IN completed a study to understand the status and arrangement of environmental surveillance channels for general public. The study drew four interesting findings: (1) although the general public is willing to participate actively in environmental supervision, but actual participation is limited. (2) The most influential surveillance channels for the public are Weibo, a microblog platform, government phone hotline and government-run complaint websites. (3) The public attach great importance to the efficiency and convenience of the channels. (4) The public also need a more professional guide, to correctly identify and accurately report pollution when facing environmental issues.
Investigation on Utilization of Water Resources in Dunhuang-Focuses on Agricultural and Tourism Water
Mentor: Qing Xu
Team: Yalan Li, Jian Cai, Jia Wei, Zheng Li, Yinguang Zhou, Yanhui Huo, Qiang Zhu, Rui Wang, Fenfen Wu, Yunjing Chen, Linyuan Li, Yiwen Yang, Xin Yuan, Yuxuan Huang, Na Wei, Xianglin Liu, Ju Tian, Jinfan Liu, Xiaoye Deng, Qing Xiao, Xuemei Tao, Wenfang Liang, Minfeng Yin, Ning Ding, Yu Cao
Since 1990s, with the rapid development of agriculture and tourism industry in Dunhuang City, it has become a city with severe water shortage. In order to learn about the utilization and consumption pattern of water resources in Dunhuang City and local residents' attitude and awareness towards water conservation, the research team conducted field research and public education. Research found that the local residents generally do not realize that Dunhuang is facing water shortage. At the same time, a lot of the water-saving facilities and farmland are abandoned due to high maintenance and management cost. For touristic side, the team focuses on the water consumption in hotels and hostels. The result shows that half of the accommodation did not install waster saving taps and failed to remind tourists to reduce water wasting.
Field Research on Qingshui River and Other Nearby Polluted Rivers
Mentor: Ruoxi Wu
Team: Xuanhua Zhang, Xin Liu, Li Liu, Ruipu Song, Jing Yan, Jin Zou, Yongtao Yun, Bo Zhao, Shanjun Huang, Shuo Yuan, Hui Li
To understand and to improve the water environment of Wei River in BaoJi City, Shaanxi Province, China and to support the action of preserving rivers carried out by local government, the research team investigated the three major branches - Qingshui, Jinling and Qingjiang rivers in Baoji City. In the field research, cross section monitoring, water quality inspection, GPS positioning, field interviews and other methods are applied to study the situation of river pollution and government management in Baoji City. The research team drew a conclusion that Baoji River in Wei River section is majorly polluted by organics. The main source of pollution is from a large amount of untreated industrial wastewater, domestic sewage, pesticides and fertilizers.